IT8000E series - weighing terminals
Ideal for demanding weighing and batching applications
The W&M approved IT8000E weight indicator is designed for universal use and is ideal for harsh industrial environments. It is available as a wall-mount/desk-top unit or for panel-mount installation in a control cabinet.
A comprehensive range of standard application programs covers all typical weighing and batching tasks in various sectors of industry. Customer-specific software adaptations can be implemented fast and securely by SysTec or by the manufacturer of the scale using the RTC WIN programming environment.

The modular hardware concept offers a wide range of configuration options with digital, serial, analog and fieldbus interfaces.
In addition, SysTec offers a version of the weighing terminal for hazardous areas (IT8000E Ex2/22) and a version with touch panel (IT8000ET).

Fields of application - weighing terminal:
Filling systems for solid and liquid material
Shipping and receiving scales (bulkweighers)
Belt weighers
Checkweighers
Check scales for statistical quality control (SQC)
Truck scales and axle weighers
Mobile scales
Scales for incoming goods and shipping
Counting scales and filling by count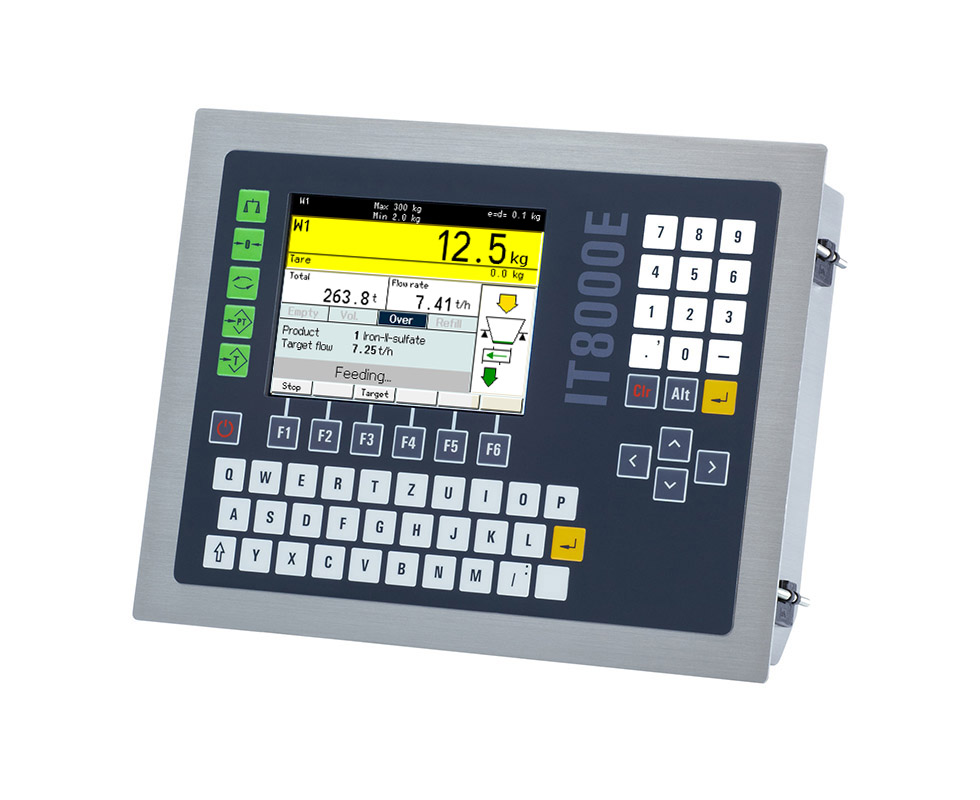 IT8000E weighing terminal / weight indicator
Weighing terminal / weight indicator as panel-mount version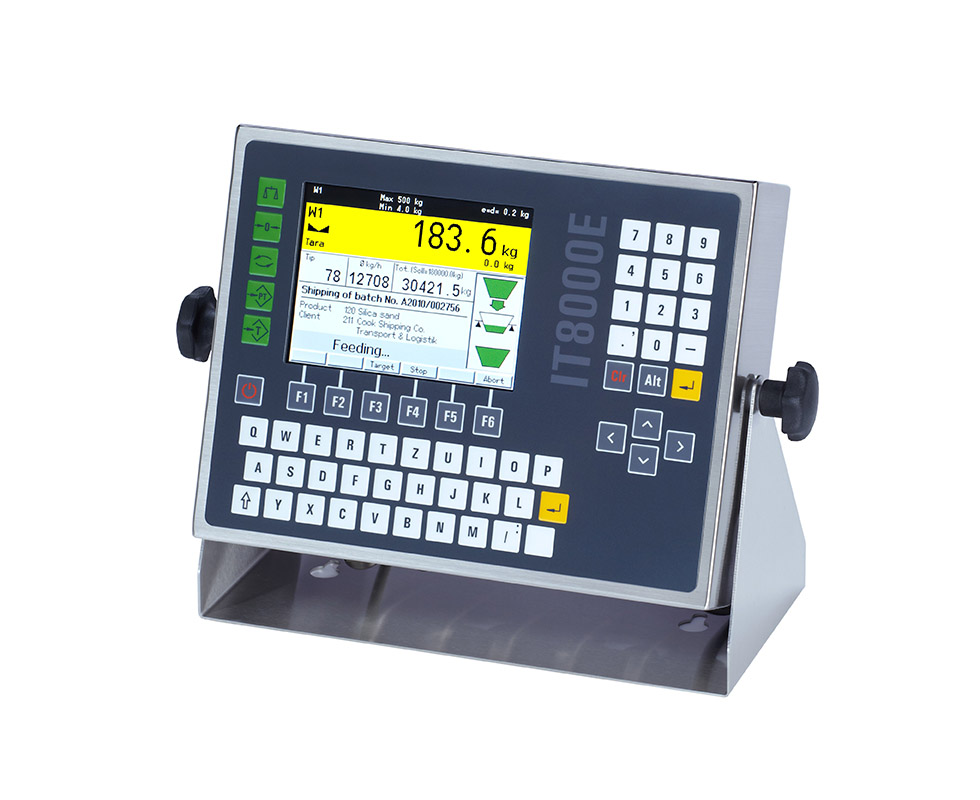 IT8000E weighing terminal / weight indicator
Weighing terminal / weight indicator as wall/desk version