Weighing terminals for shipping and receiving systems
Robust. Safe. Powerful.
Weights and Measures approved shipping and receiving systems are required when it comes to efficient loading and unloading of bulk material on ships, freight cars and trucks. The SysTec weighing electronics allow high performance and control the shipping process via screw feeders, sliding gates or flaps.

In receiving mode, the SysTec weight indicators capture the total weight; in shipping mode, the material is filled to reach a specified target quantity. The controllers will connect to all scales with analog load cells. Remote diagnosis and remote operation are possible over Internet.

Which weighing terminal fits best your requirements?

Just contact us - our experts will be happy to advise you!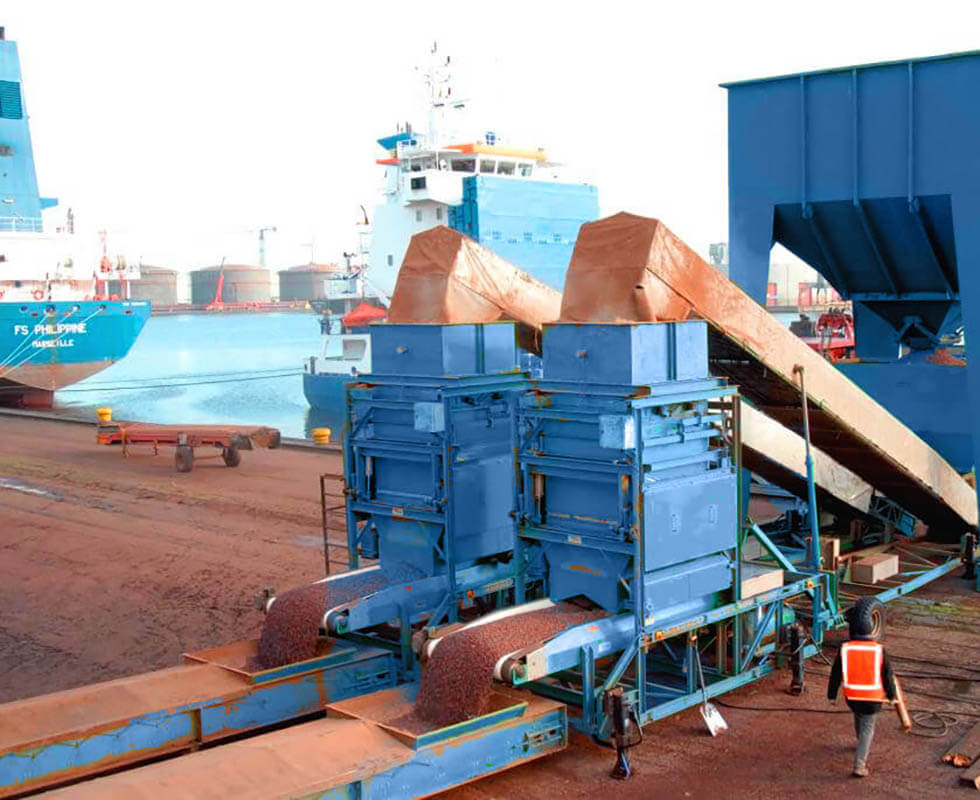 Shipping and receiving scale with SysTec weighing terminal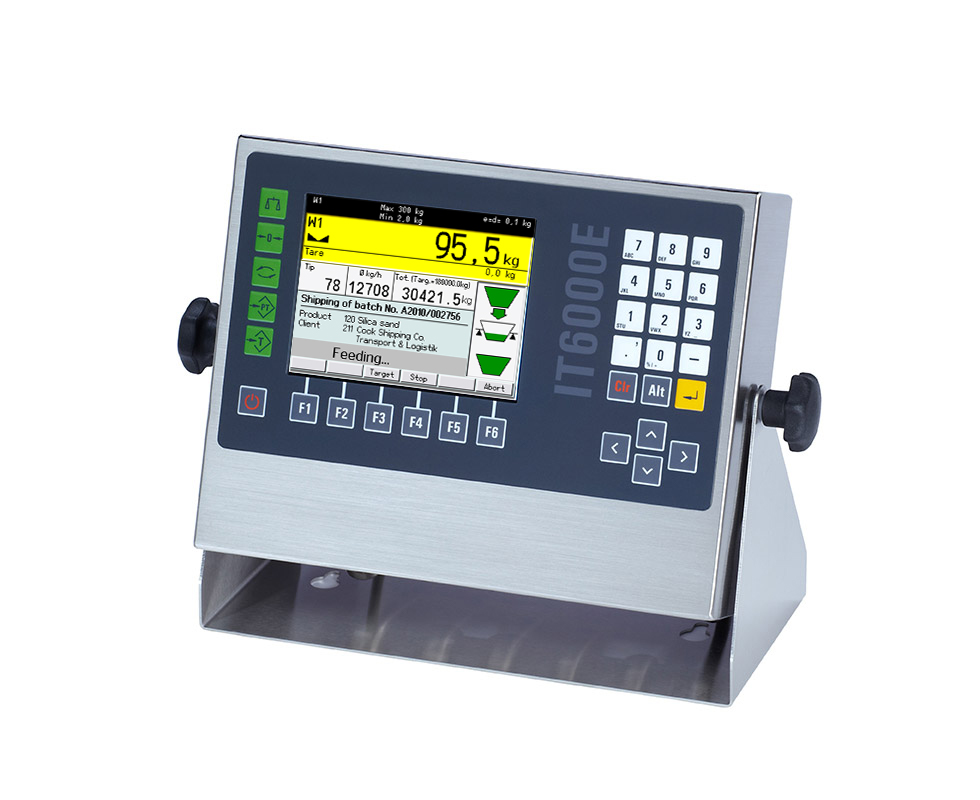 IT6000E
7 good reasons for SysTec bulk weighing terminals
Simple operation of robust, W&M approved weighing terminals (IP69K)
High performance through fast signal processing
Accurate batching to target value
High operational safety, extensive monitoring functions, data backup in case of power failure
Optional PLC control over fieldbus or Modbus® TCP
Adjustable to customer-specific operations and controls
Remote control and simple integration into PC networks and printer interface
| Model | IT6000E BULK | IT8000E BULK |
| --- | --- | --- |
| Display of shipped / received quantity | | |
| W&M approved as discontinuous totalizer | | |
| Recording of data on printer / host / file | | |
| Remote control serially / fieldbus | | |
| 128 products | | |
| 250 addresses | | |
| 10 customer-specific additional IDs | | |
| Analog output feed rate | | |
| Custom-specific modifications | | |
| Restart after power failure | | |
| Modbus/TCP | | |
| PROFIBUS DP / PROFINET / Ethernet/IP | - | |
| Duplex scale | - | |