Smart weighing systems for logistics processes at thyssenkrupp Steel
Fast, W&M approved and digital: SysTec weight indicators for truck scales
One of the world's leading suppliers of high-grade flat steel - thyssenkrupp Steel - has launched a comprehensive digitalization project at Gate 6 in Duisburg, Germany. Fast, efficient and transparent: this is how the steel group manages traffic flows and goods handling on the plant premises. The truck weighstation plays a central role, with SysTec's IT8000E weighing systems in use. In logistics, digital industrial scales are gaining importance in order to achieve time gains, increase precision and save money.
Key facts
Second largest logistics hub in Germany
More than 2000 incoming trucks daily
40 million tons of goods moved per year
Five truck scales at gate 6 and two at gate 7 as well as numerous railway and coil scales
Fast handling at gates and scales
Real-time monitoring of weighings via control station, incl. data management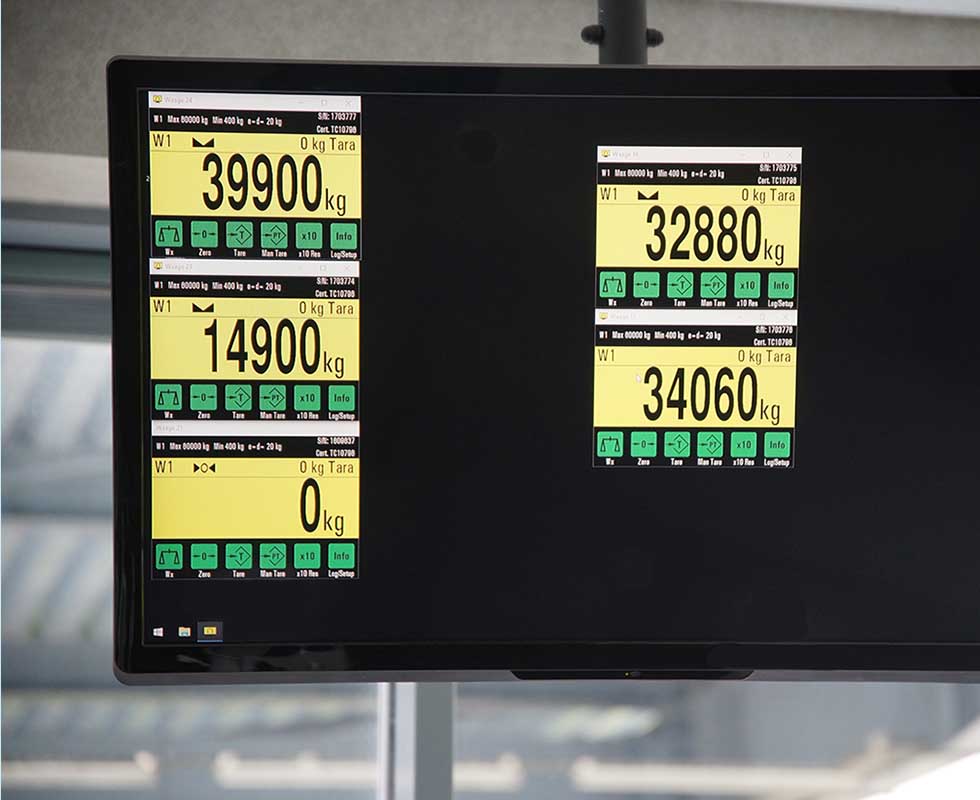 Digital weight display on the monitors of the scale control station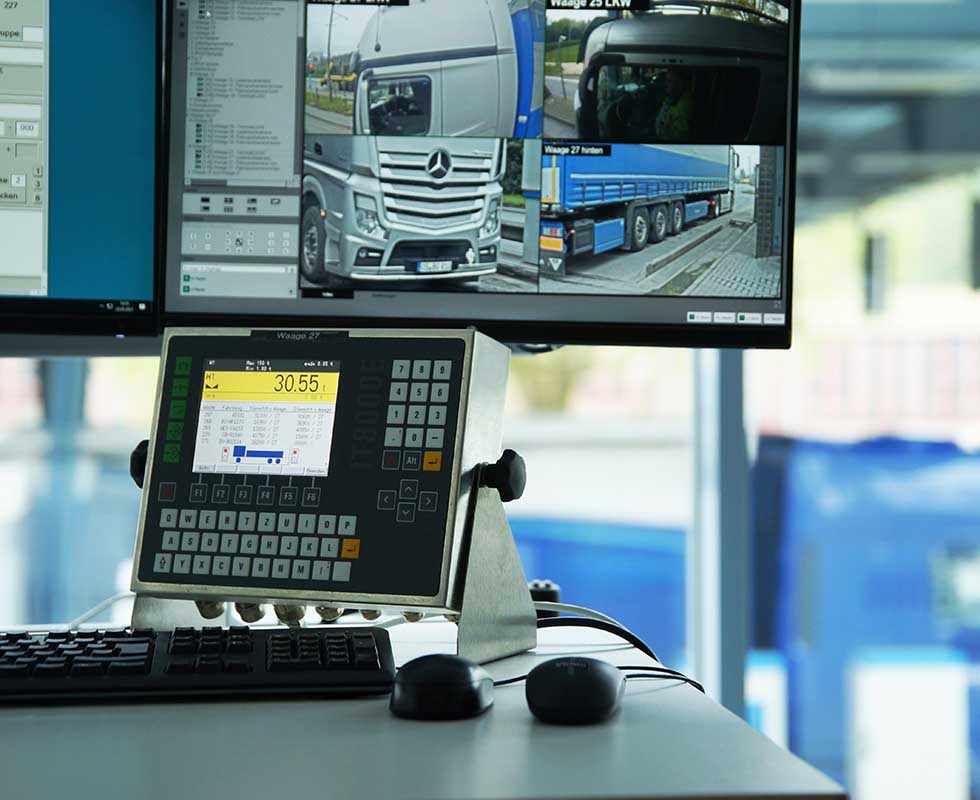 Products
IT8000E: SysTec's

W&M approved and rugged weighing systems for continuous truck scale operation (panel-mounted units and desktop units in the scale control station)

TRUCK/ONLINE application software ensures efficient truck and vehicle weighing
PC ScaleView for approved weight display on the monitors in the control station
Benefits: weighing systems
Fully digital weighing processes controlled and monitored via control station

Accurate, W&M approved weight determination - smart weighing systems

Reduction of weighing time per truck by two thirds - faster processes, avoidance of traffic congestion

Modern truck scales with automated self-check-in by truck drivers (QR codes)

Authorization for conformity assessment via SysTec (accredited by NMi) - training courses on a regular basis

Durable, reliable and highly accurate weighing systems

User-friendly application software for truck scales, customized for specific customer's needs
Every day, around 2,000 trucks and 13,000 vans pass through thyssenkrupp Steel's plant gates in Duisburg. To tap new potential, the company has replaced the previous logistics system.
The new digital concept enables traffic to be equalized thanks to digitized processes. Online check-in options for trucks, new driver-operated terminals and reduced weighing times speed up handling, prevent congestion at the plant gates and save money. The state-of-the-art truck scales ensure fast weight checks.
Everything in view - more safety
The scale control station helps to increase safety in the plant through seamless monitoring. Among other things, the staff checks the truck weight that are transferred from SysTec's IT8000E weighing systems to the W&M approved digital displays in the control room, where the staff is available for drivers in case of questions.
In the future, a track-and-trace system will also be used to record and control trucks as they enter the facility in order to optimally direct traffic flows: Innovative weighing systems for logistics processes at thyssenkrupp Steel.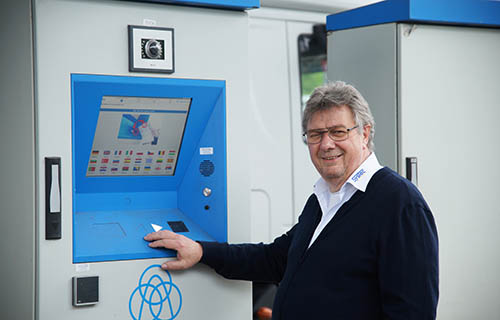 "I have been consulting our customer thyssenkrupp Steel for many years. SysTec's smart weighing systems are an excellent fit for their sophisticated digitalization concept. As a native of Duisburg, I am particularly proud of what has been achieved here and look forward to the challenges in the weighing sector!"
Ralf Golinski, SysTec Sales Manager DACH & Benelux