Conformity assessment - SysTec services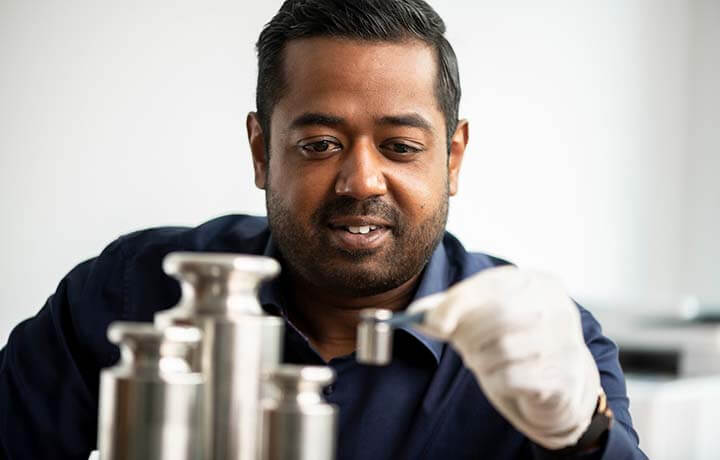 When you purchase a SysTec weighing terminal, our experts will provide comprehensive advice on questions of approval and the options for conformity assessment. SysTec has an accreditation of the NMI (National Metrology Institute) for conformity assessment of non-automatic and automatic weighing instruments according to module D (= initial verification by manufacturer). On the basis of the SysTec QM system, tested and audited by the NMI according to the applicable European Scale Directives 2014/31/EC and 2014/32/EC, SysTec can, in consultation with the NMI, authorize customers to carry out conformity assessment on behalf of SysTec.
An obligation for the verification of non-automatic weighing instruments exists, among others:
In commercial transactions, when the price of a product is determined by weighing
If the scale is used for official purposes in the determination of fees, customs duties and penalties and for expert opinions for courts
If the scale is used for the production of prepackaged goods
If the balance is used in the manufacturing process of drugs in pharmacies and for analyses in medical and pharmaceutical laboratories

Procedure of your authorization for conformity assessment according to module D
After a successfully completed company audit in which the requirements of the conformity assessment are discussed and determined, you as a SysTec customer have the possibility to be authorized for the conformity assessment.

The spectrum includes:
Non-automatic weighing instruments (NAWI)
Automatic gravimetric filling instruments (AGFI)
Automatic checkweighers/ Automatic catchweighers
Discontinuous totalizers
Based on the SysTec QM system, we offer seminar modules for your team, which are concluded with a practical and written examination. Subsequently, an annual audit / module review of the company and your employees takes place.
You are flexible in planning, because you can carry out the conformity assessment yourself in coordination with your (end) customer

You save time, you do not have to wait for appointments with representatives of the responsible W&M authorities

You are always up to date in legal metrology - SysTec provides you with standards and regulations for metrology and verification and informs you about changes in legal metrology