An easy way to create weigh tickets
IT LabelDesigner
Design, edit and print weigh tickets with SysTec's IT LabelDesigner software, a tool developed for ZEBRA* brand industrial printers.
The software is best suited for creating labels with barcodes and QR codes.
IT LabelDesigner offers you the option to adapt the standard print formats to existing forms or processes. In doing so, the variables and texts can be freely placed on the printout by setting the field position in the field properties, by drag-and-drop or by using the arrow keys on the keyboard. With IT LabelDesigner you can create a graphical preview of the weighing document and an additional feature allows you to define new print fields.
* The following models of ZEBRA printers are supported: GK420t, GK420d, GX420t, GX420d, GC420t, GC420d, ZD420t, ZD420d, TLP2844-Z, ZM400, ZT410, ZT610, ZT620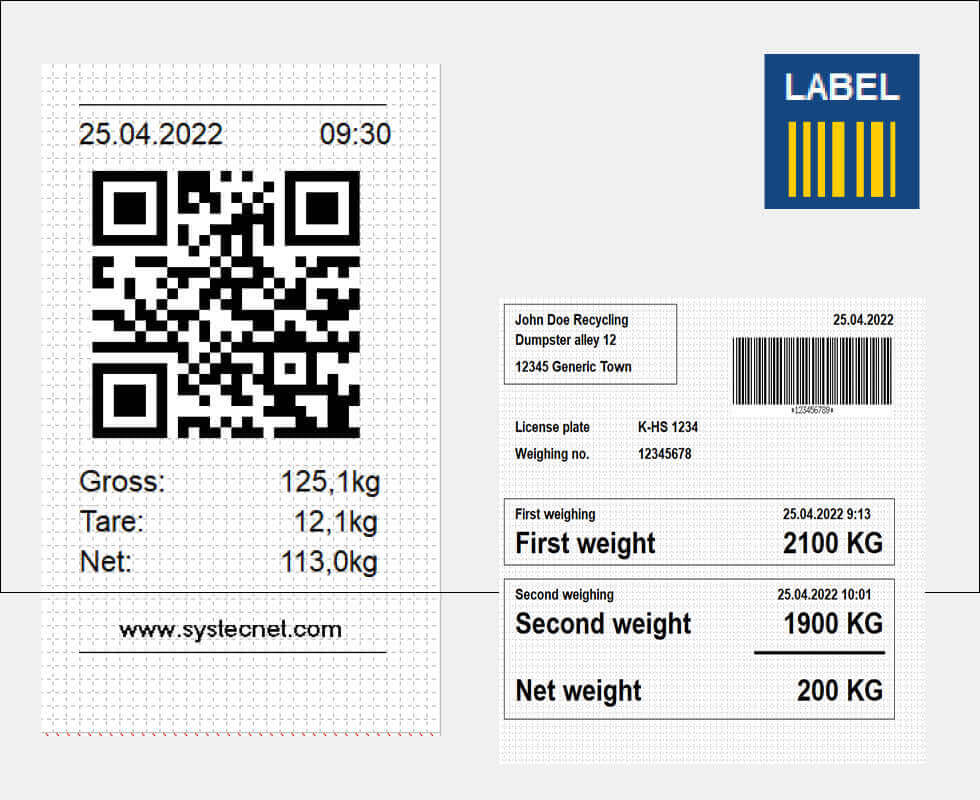 IT LabelDesigner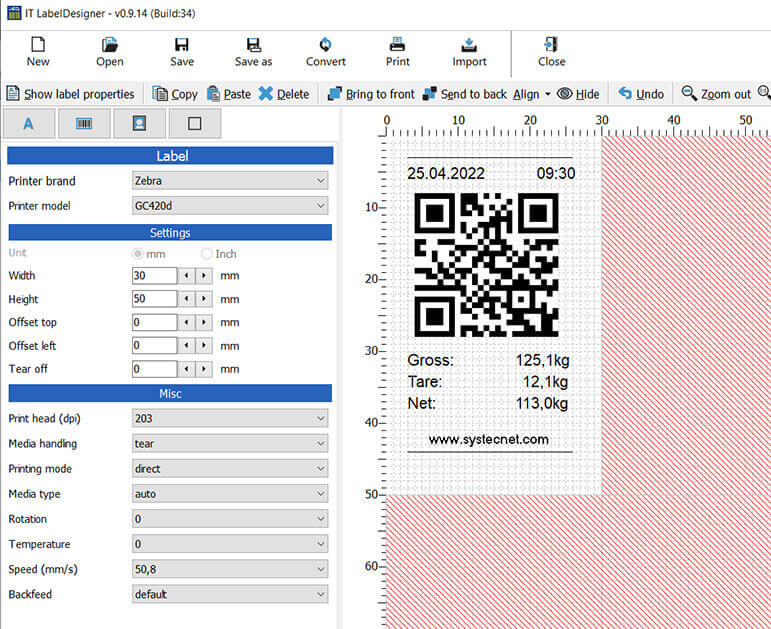 Software to create weigh tickets
With the IT LabelDesigner software you can easily and quickly design your weigh tickets
Easy design of the weighing document in mm (auxiliary lines facilitate the alignment of the elements)
Zoom option for simplified editing of the design
Import of existing RTC print formats
Support of texts, RTC variables, images, barcodes (EAN39, QR etc.) and graphical elements like lines, circles or rectangles
Easy expandability of supported printers by adding additional converters
Support of color if this option is provided by selected printer
Easy installation via setup program. No third-party programs are required. (Note: For the Zebra printers, the corresponding printer drivers are required, but these are also installed via the setup).