Weighing terminals for W&M approved counting scales
High precision. Fast action. Intuitive handling.
SysTec weight indicators are ideal for counting scales. Our W&M approved indicators ensure fast and highly precise determination and feeding of parts counts and weights. Counting scales, also called parts counting scales, divide the weight by the determined or entered reference weight (piece count) or by the set or determined number of pieces (piece weight). Digital counting scales offer significant cost advantages and enable time savings for warehouse, logistics and production personnel. Manual parts count recording would be too error-prone and too cost-intensive.
We know that time is a decisive factor in piece count and weight determination. That is why our weighing electronics are designed for rapid determination of measured values and can be adapted precisely to your application. Our W&M approved weight indicators feature large, bright weight displays. This allows the operator to quickly see everything at a glance. The high connectivity is another advantage. SysTec weighing systems offer numerous interfaces for PC networks, printers and remote diagnostics. The rugged stainless steel housing of the weighing indicators is ideal for industrial environments. Alibi memory ensures safety. Our ready-to-use software programs for piece counting applications help you reach your goal quickly. Of course, the weighing terminals can also be customized.
Whether incoming goods, warehouse, production or shipping - SysTec weighing electronics have proven themselves in numerous applications for parts counting. Counting scales help you to determine unknown quantities, to check known quantities and to accelerate portioning processes and picking.
Which weighing terminal fits for your conting scale?

Just contact us - our experts will be happy to advise you!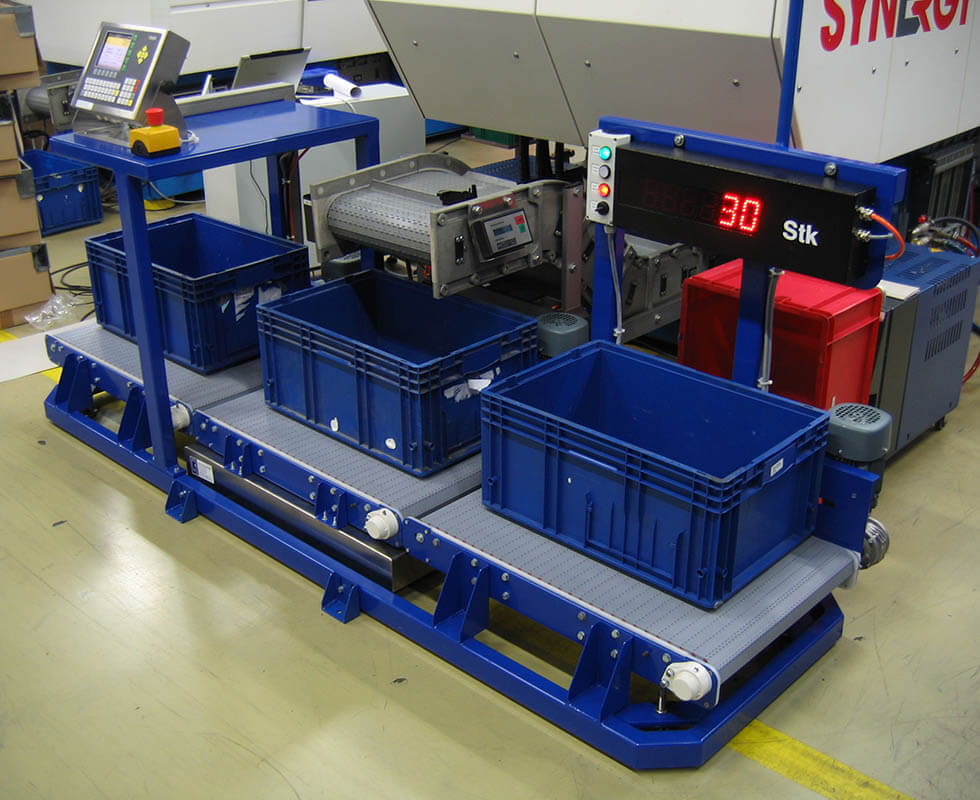 SysTec weighing terminals for counting scales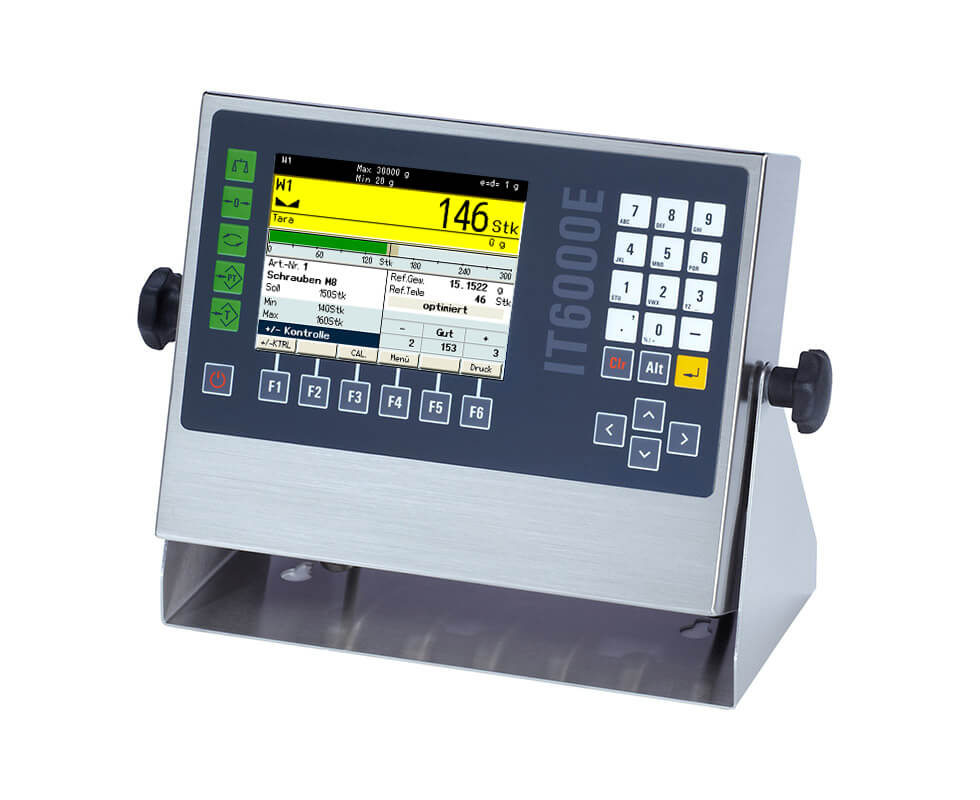 IT6000E
7 good reasons for SysTec weight indicators for counting scales
Simple operation of the robust W&M approved weighing indicators (stainless steel case; IP69K)
Fast and precise weighing, counting, totalizing, plus/minus checkweighing, automatic optimization of reference weight and optional feeding by piece count
Several taring options and tare memory for counting scales
Bargraph display with color change for setpoint control and feeding
Option to connect up to 3 scales of any design
Easy integration into PC networks as well as printer and scanner connection
Competent consulting and technical support
Typical applications: parts counting
Parts counting terminals are used in a wide range of applications, such as:
for inventory taking – with master data file for up to 1000 articles,
for incoming goods – with capturing of pertaining data via keyboard or scanner,
for production purposes – with plus/minus check, precise feeding to target and print functions
for logistics processes – with connection to your ERP system.
Counting scales reduce the workload on personnel and enable higher efficiency in the range from milligram to kilogram.
Configuration example with weighing terminal IT8000E BASIC/COUNT
Configuration example with weighing terminal IT4000E BASIC/COUNT
Model
IT3 COUNT2
IT4000E BASIC/COUNT
IT6000E BASIC/COUNT
IT8000E BASIC/COUNT
W&M approved as NAWI,
with weight storage
Connection for PC network
and remote diagnosis
Custom-specific modifications
-
-
Alphanumeric keyboard
-
-
-
Number of scales
2
2
3
3
Entries in article file
-
10
1,000
1,000
Entries in tare file
-
10
100
100
Online task in background
-
-
Recording of data on printer
Data transmission to host
Storage of weighing data
(internal memory, USB stick)
-
-
Selection of label print
-
-
Intermediate tare
Multiple tare
-
-
Number of Ids
2
6
6
6
Automatic feeding by count
-
-
+/- Check
-
Totalizing
Automatic piece weight optimization