ScaleRemote: App to control scales & plants
*Product Preview*
App for display and operation of SysTec weighing indicators on Android & iOS mobile devices
The ScaleRemote App makes your service more efficient and saves you time. Far away scales and plants can effortlessly be monitored and controlled. The app is designed for communication with the following SysTec weighing indicators: IT9, IT6000E(T) and IT8000E(T). ScaleRemote runs on smartphones, tablets and computers.
The app allows to fully operate the scale, set the scale to zero, tare or view the alibi memory. In addition, you have an overview of events (e.g. completion notifications, possible malfunctions, etc.).

Pleae note: In order to use the app to for IT6000E and IT8000E, special programming must be carried out by SysTec for customers with new devices.
System requirements: The ScaleRemote app runs on mobile devices with Android versions 7 (Nougat) to 13 (Tiramisu) and iOS versions 12 to 16.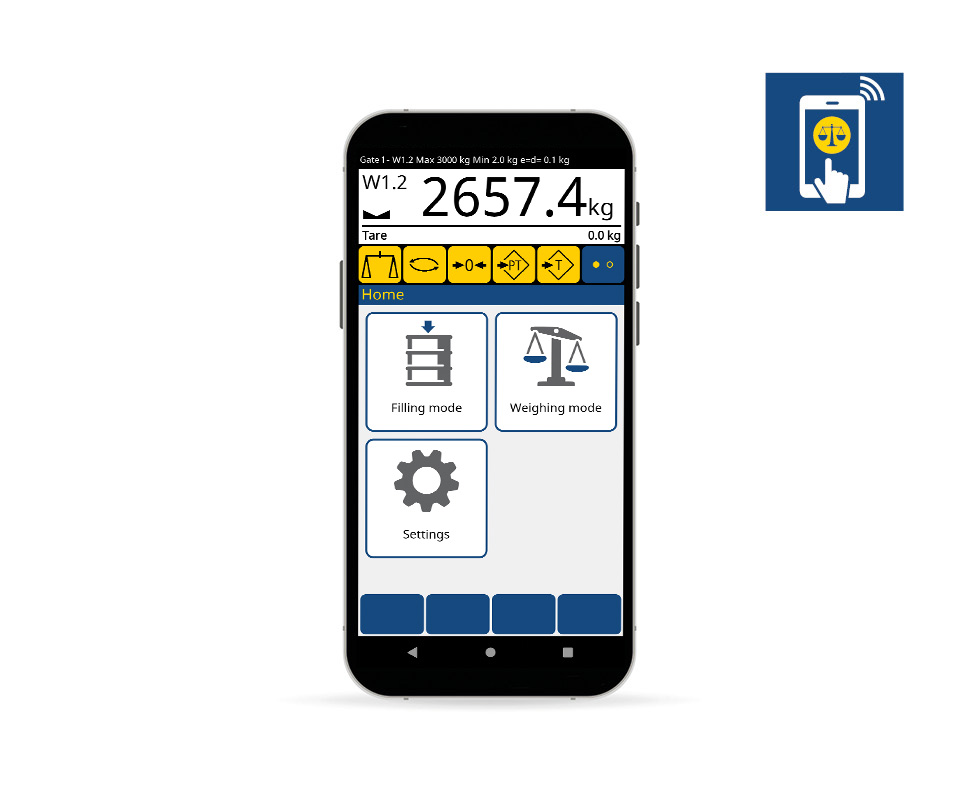 The app for scale professionals
ScaleRemote App for iOS and Android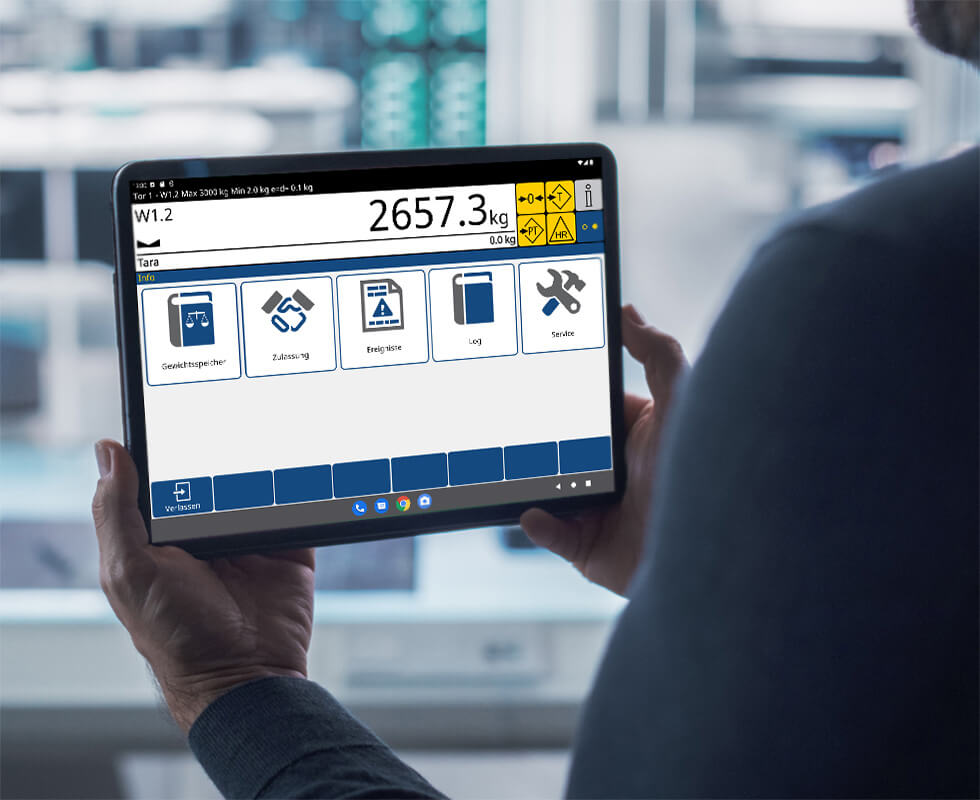 Remote monitoring for scales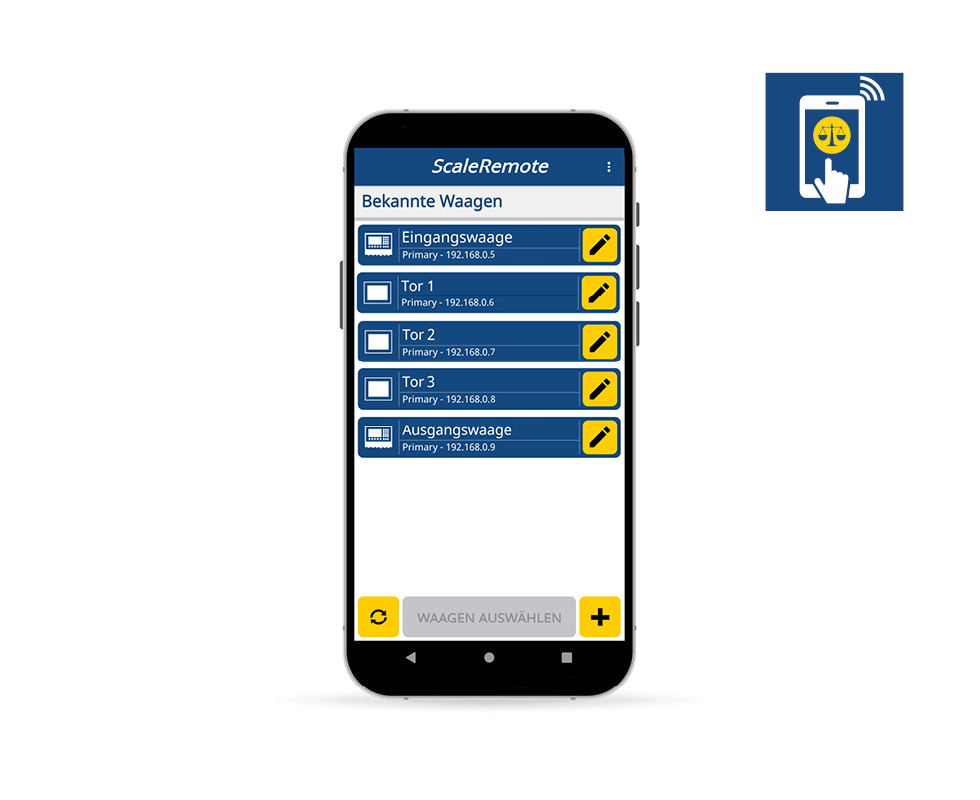 Overview: scales
Mobile and flexible with the ScaleRemote App
Simply mirror the display and operation of the SysTec weighing indicators IT9, IT6000E(T) and IT8000E(T) on your smartphone, tablet or PC
App for android and iOS devices
Permanent remote display of the measured weight values
You can make the same entries and control the same functions from your smart device that you know from your SysTec indicators
The safe and encrypted connection between the app and the scale is made via WiFi or via an Internet connection
You can connect your mobile device to several weighing indicators
Licensing is tied to the respective SysTec weighing indicator
Connection to SysTec weighing indicator(s) via WiFi
Display of weight values and additional information:
Name of scale or weighing indicator(s)
Scale number (W1...)
Weight value and unit and scale status information
Display of gross, net, tare (switchable)
Representation of additional weight displays
Reduced size of main display
Can be switched to main display by click
Scale function keys
Can be deactivated individually (controlled by RTC and/or scale driver)
Key assignment: scale switching, zeroing, tare, manual tare, x10 resolution, toggle unit
Info
Display of data archive (alibi memory), events, log (firmware overview, versions, Linux licenses), service mode access (currently only IT9)
Applications
Display and interaction with the respective running application
Scales: overview
Can be displayed by swiping across the screens from the left to right
Overview of scales currently not connected
Can be used to quickly jump to the respective indicator