Weighing terminals for process scales
Process driven. Robust. With high precision.
SysTec weighing terminals integrate easily into production processes. The devices are designed for the discontinuous feeding of bulk material via a weighing hopper with gates for filling and discharging. They can also be used to control the incoming material flow to match a set target throughput rate. The throughput rate is adjusted by choosing an appropriate delay between individual tips. The process status is always in view on the SysTec instrument's display.
Differential loss-In-weight scale controller for continuous discharging
When used in a system with continuous discharging, e.g. with extruders, injection-molding machines or continuous mixers, the SysTec weighing terminals capture the weight difference per time unit and control the feeding device accordingly. The actual material flow equals the set target rate. The terminals connect to analog and digital load cells. Extensive monitoring functions and simple operation via clear-text messages ensure a high degree of operational safety. The batch protocol registers all data and captures daily quantities and shift totals.
Which weighing terminal fits best your requirements?

Just contact us - our experts will be happy to advise you!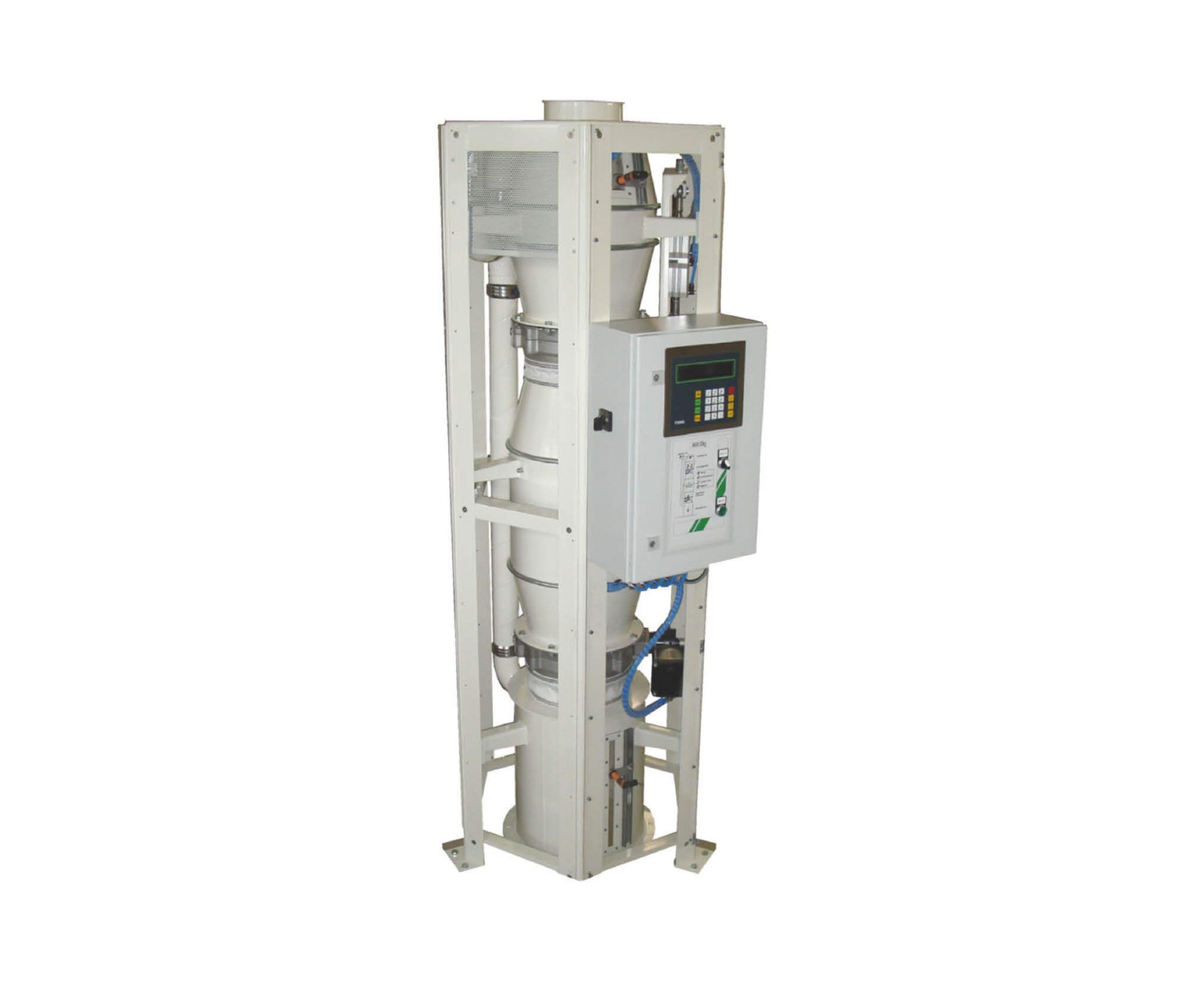 Controllers and weighing terminals for process scales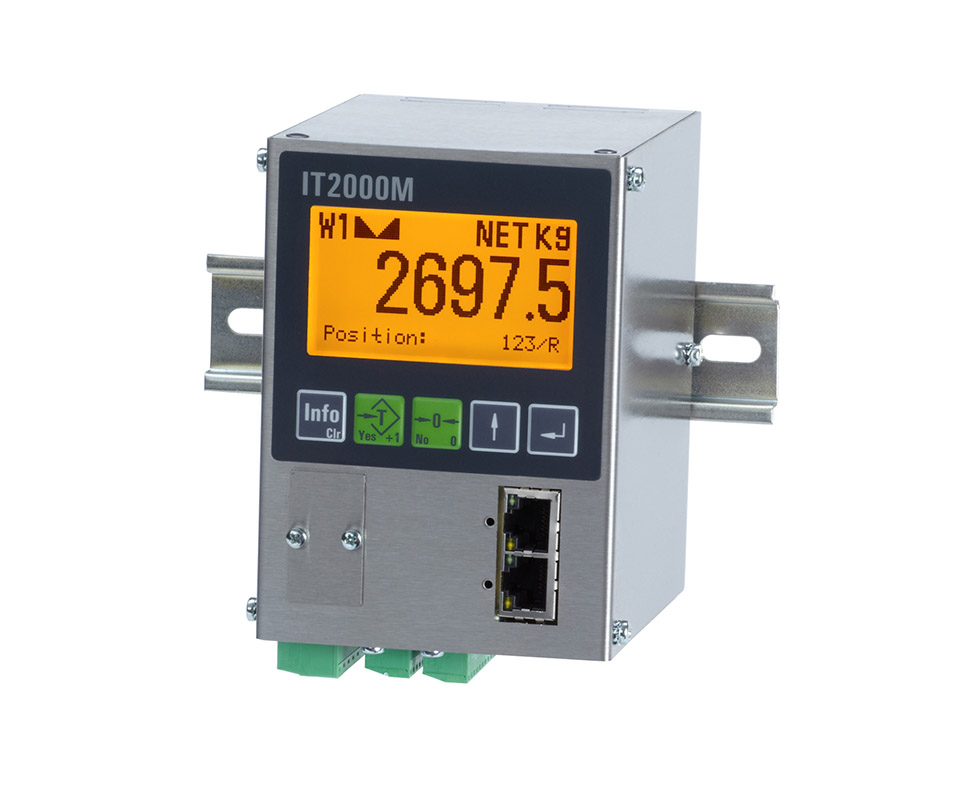 IT2000M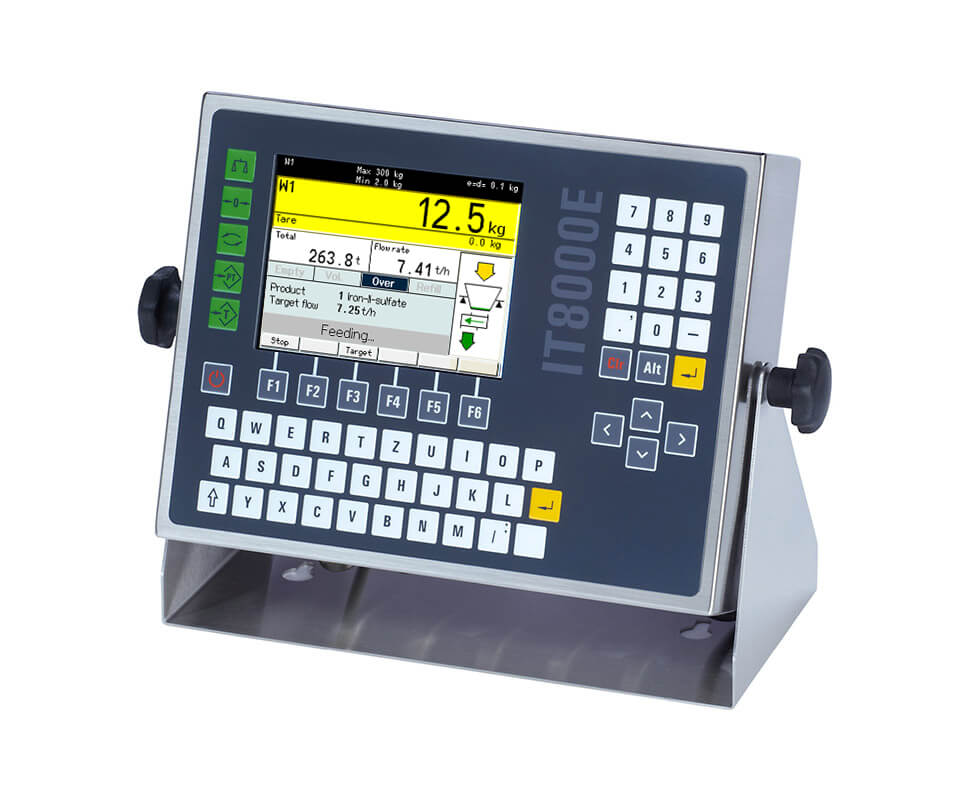 IT8000E
7 good reasons for SysTec process terminals
Robust weighing terminals (IP69K)
Controller for continuous discharging and discontinuous feeding of bulk material
Connection to different scale types
Extensive options for data recording, evaluation and memorization
Optional connection to PLC for remote control and visualization
Weighing terminal models for potentially explosive area
Specialist advice and technical support
Model
IT6000E LOSS IN WEIGHT
IT8000E LOSS IN WEIGHT
Closed-loop control of feed rate
Control output analog / serial / fieldbus
Preset of target manually / analog /
serially / fieldbus / frequency
Auto configuration of closed-loop controller
Level-dependent characteristic curve
Custom-specific modifications
Products
15
50
Characteristic curves
10
15
Remote control via fieldbus
Modbus/TCP
PROFIBUS DP / PROFINET / Ethernet/IP
-