Weighing indicators / batching controllers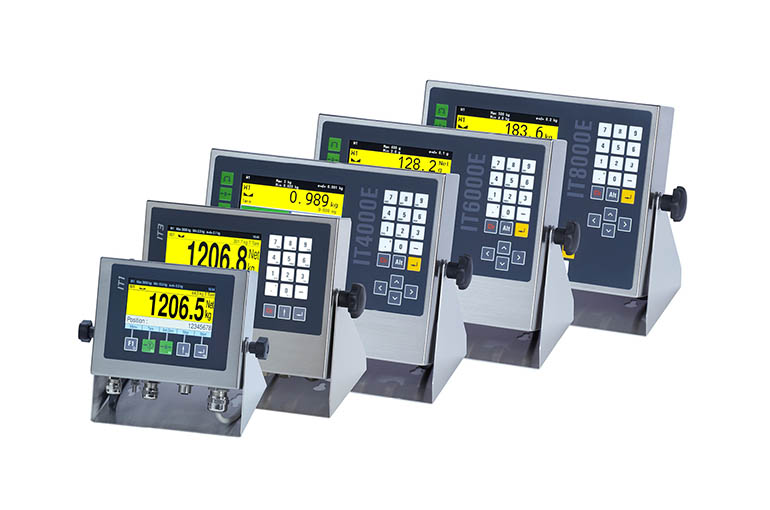 SysTec's digital weighing indicators display and manage the scale's weight data. Furthermore the batching controllers are ideal for demanding filling and batching tasks. The rugged scale indicators are suitable for any weighing application. Our indicators offer a broad range of functions and software solutions. From simply displaying the weight to complex recipe formulation, process control and data transfer. The weighing indicators are customizable: free programmability for custom solutions or replacements. This makes SysTec's weighing indicators ideal for scale manufacturers, system integrators and plant engineers.
SysTec weight indicators are W&M approved. We develop and produce our smart weight indicators in Germany, within the scope of a certified QA system — in line with OIML recommendations and the regulations of various countries.
Selection tips: weight indicators
Versatile weighing indicators / controllers
Indicators & controllers for filling of bags, big bags, drums and containers with versatile weighing systems. Our robust weighing indicators are ideal for use in harsh industrial environments
Well proven for truck scales and vehicle scales. Static or dynamic vehicle weighing
Ideal for checkweighers, catchweighers / check scales. Static or dynamic checkweighing
Dynamic belt weighing or continuous discharge dosing
Receiving / shipping systems for weighing of bulk material
Mobile scales, logistics scales, process scales
For counting scales. Fast and highly precise determination and feeding of pieces and weights