Weighing terminals for filling and batching scales
Powerful. Fast. Customizable.
Scale mechanics and filling controller are both crucial parts determining the speed and accuracy of a filling facility. The W&M approved SysTec weighing terminals accelerate and optimize filling and batching processes for large-scale containers, e.g. barrels, plastic canisters, bags, big bags and IBC tanks. Regardless whether you batch powder, granules, pastes or liquids, even in potentially explosive atmospheres – SysTec offers the right weighing terminal for every application.

The controller will connect to load cells or scales of all types and weight ranges. W&M approved weighing programs are also available for both single- or multiple-component recipe batching.

Which weighing terminal fits best your requirements?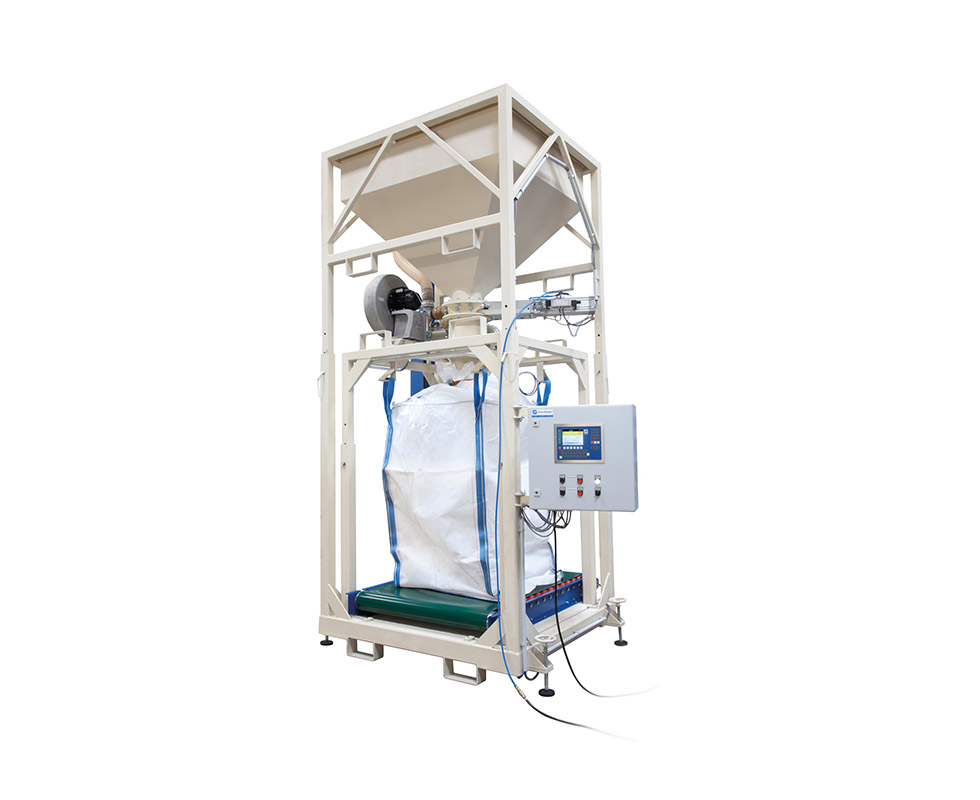 SysTec weighing terminals for big bag filling systems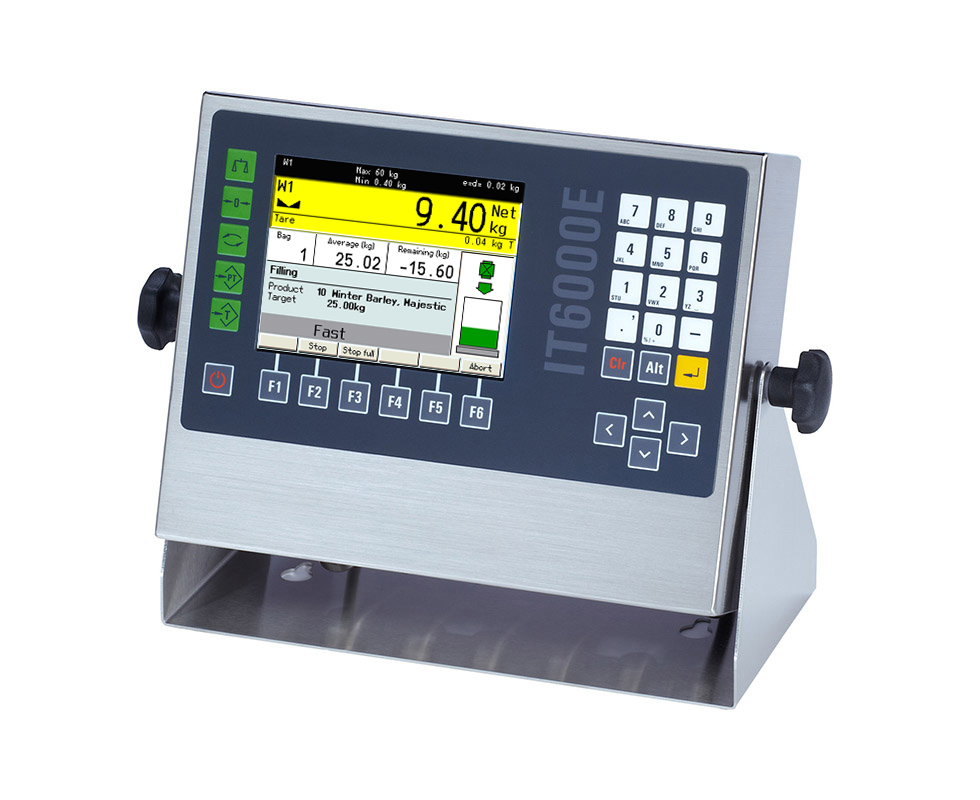 IT6000E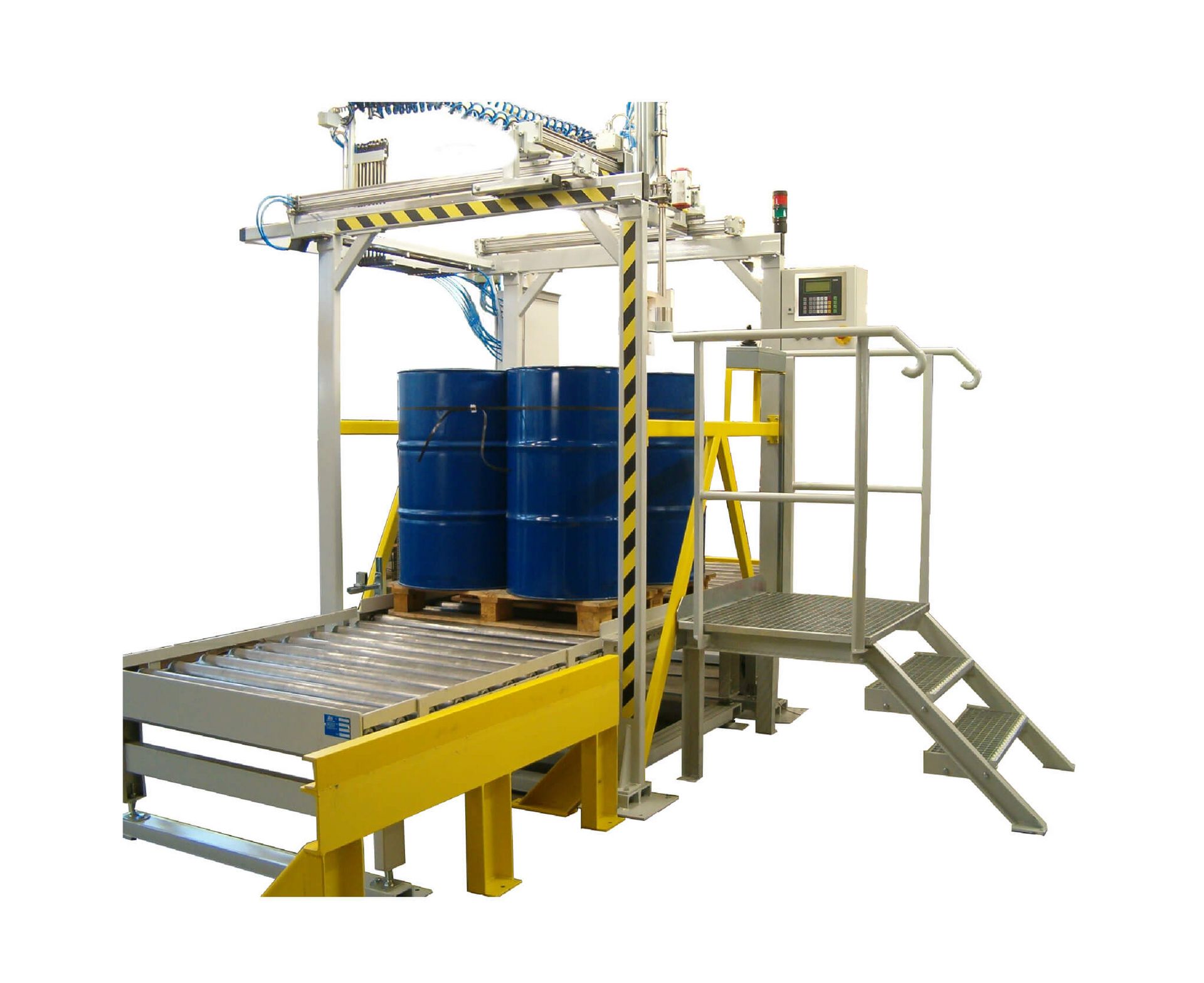 SysTec weighing terminals for liquid filling / barrel filling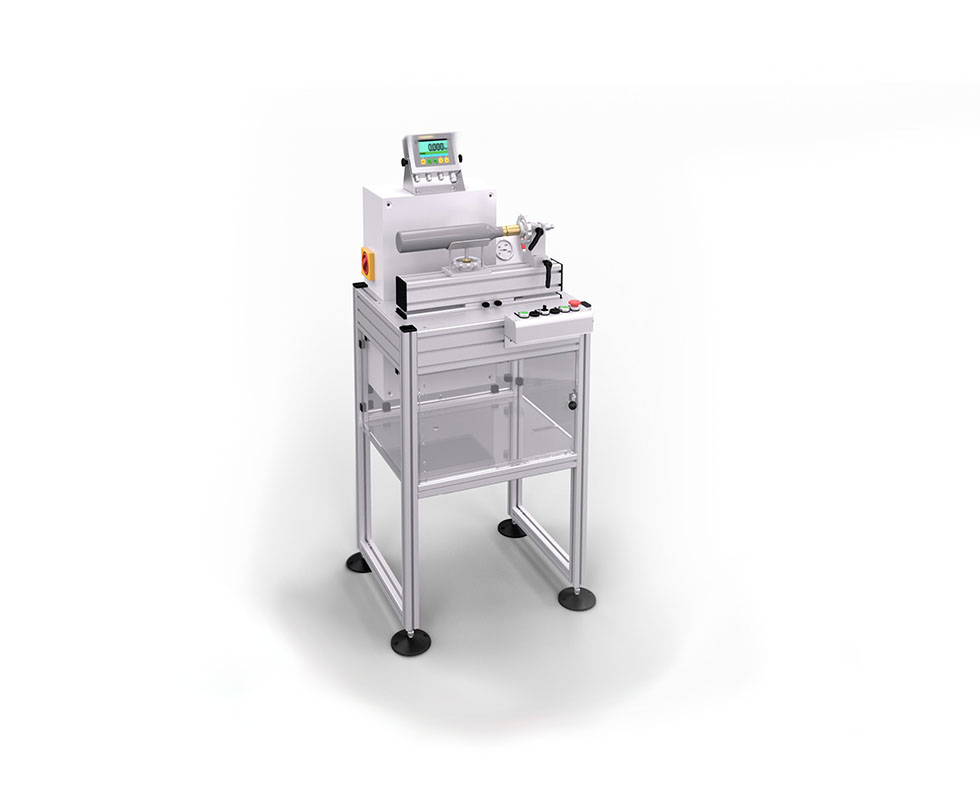 SysTec weighing terminals for gas filling systems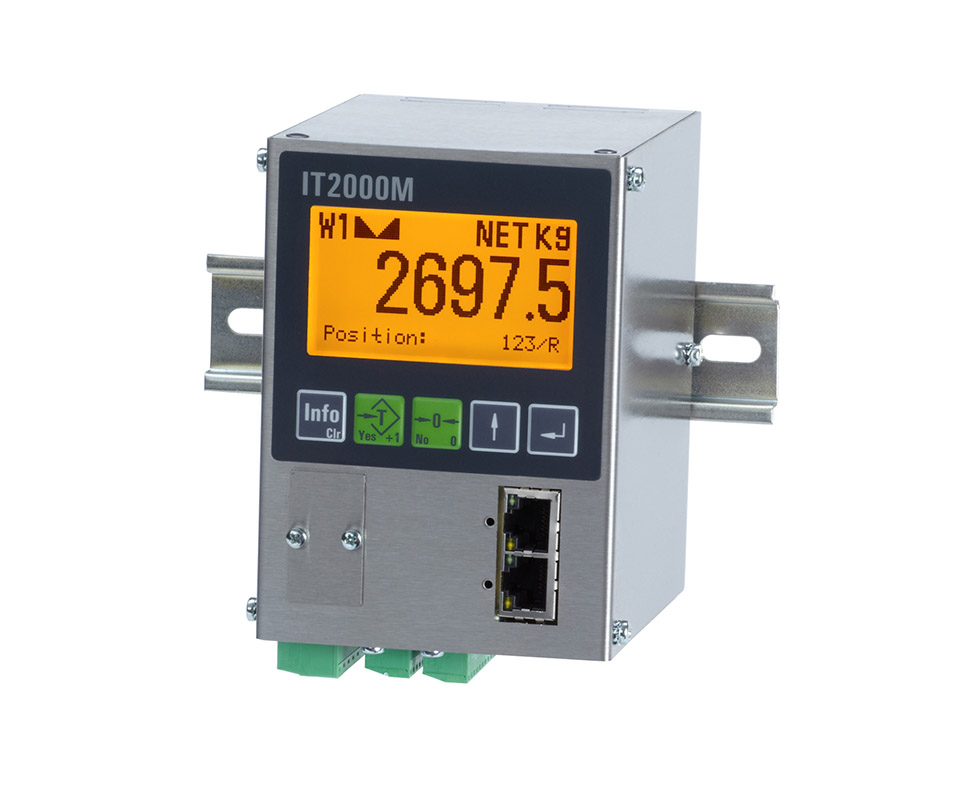 IT2000M
7 good reasons for SysTec filling and batching terminals
Simple operation of robust, W&M approved weighing terminals (IP69K)
High performance through fast signal processing
Accurate batching to target value
Recording of all data of single- or multiple-container fills
Optional PLC control over fieldbus or Modbus® TCP
Adjustable to customer-specific operations and controls
Simple integration into PC networks and printer interface
Reference report: automatic big bag filling line
W&M approved. Innovative. Fast.
High throughput guaranteed for big bag filling. SIBELCO chooses a fully automatic EMDE system with robot handling for cristobalite filling into big bags, successfully using SysTec's IT8000E legal-for-trade weighing terminal.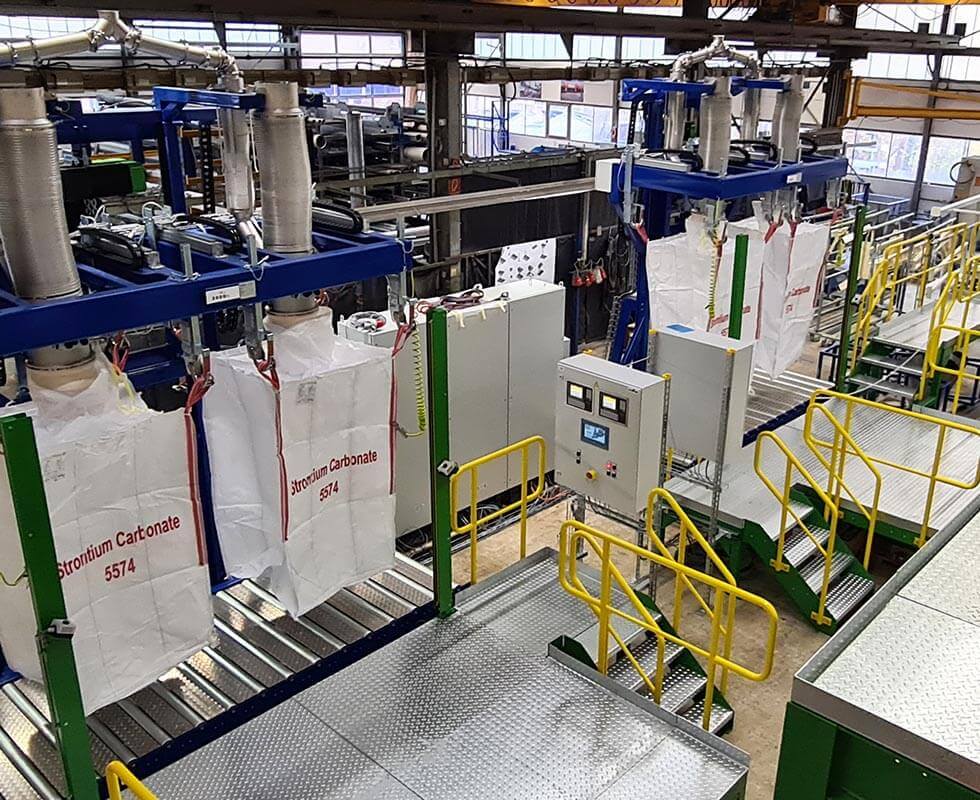 Reference report: double filling station
Fast filling of big bags with plastic granules
In a new petrochemical factory in Southeast Asia, big bags are filled with plastic granulates in double filling stations. High-performance SysTec weighing terminals of the IT8000E series are used for this purpose.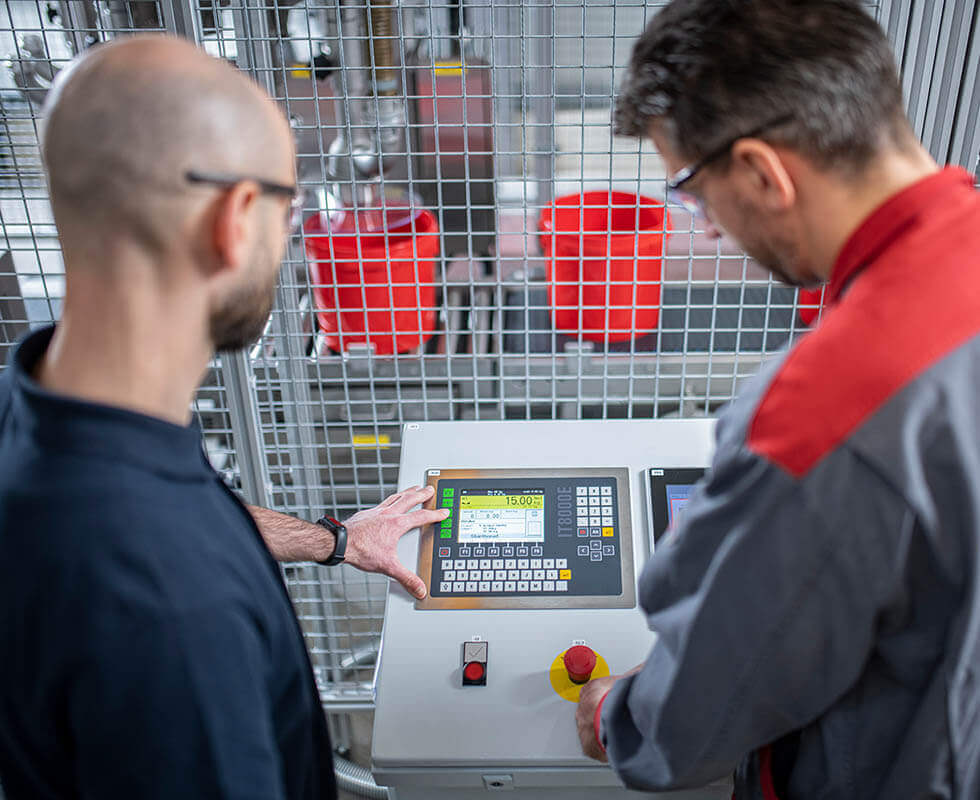 Reference report: filling line for liquids
The automatied bucket filling system fills fire protection paste. SysTec weighing terminals of the type IT8000E and application software FILL E are used.
Typical fields of application
Food and feeding stuff: SysTec weighing terminals ensure high operative efficiency of filling and batching facilities in the food and agricultural sector.
Chemical and pharmaceutical: SysTec weighing terminals are suitable to fill both hazardous and non-hazardous substances to a large variety of containers.
Paints and varnishes: SysTec weighing terminals improve speed and accuracy of the filling material management and recipe-controlled batching.
Building material: SysTec weighing terminals guarantee maximum performance.
Loading of trucks and freight cars: SysTec weighing terminals integrate easily into truck-loading facilities.
Configuration example with weighing terminal IT6000E BIGBAG
Configuration example with weighing terminal IT8000E BAG
Configuration example with weighing terminal IT4000E DOS
Configuration example with weighing terminal IT8000E FILL
Model
IT1 FILL
IT2000M FILL
IT3 FILL2
IT4000E DOS
IT6000E FILL
IT8000E FILL
W&M approved as AGFI
-
-
-
Number of scales
1
1
1
1
2
2
Valve control above level
Valve control
below bung hole,
partially below level,
below level
-
-
-
Modbus/TCP
-
-
-
PROFIBUS DP / PROFINET / Ethernet/IP
-
-
-
-
Recording on printer
-
Transmission to host
-
Recording to file
-
-
-
Number of products
-
-
10
10
99
99
Custom-specific modifications
-
-
-
-
Control of drip pan
-
-
-
| Model | IT2000M BAG | IT6000E BAG | IT8000E BAG |
| --- | --- | --- | --- |
| W&M approved as AGFI | | | |
| Number of scales | 1 | 1 | 1 |
| Modbus/TCP | | | |
| PROFIBUS DP / PROFINET / Ethernet/IP | | - | |
| Recording on printer | - | | |
| Transmission to host | - | | |
| Recording to file | - | | |
| Number of products | 99 | 99 | 99 |
| Custom-specific modifications | - | | |
| Subject to license | | - | - |
| Analog output (application) | | | |
| Configurable I/Os | | - | - |
| Control of bag clamp | | | |
| External product selection (1-4 or binary 1-15) | | | |
| Product data via PLC | | - | - |