Belt weighers & scales: W&M approved weighing terminals
Robust. Flexible. Efficient.
Belt weighers: SysTec weight indicators have proven effective for dynamic weight capturing and batching of bulk material in harsh industrial environments. The SysTec weighing electronics connect to a belt scale structure with one or several analog load cells. Simple belt weighers only register the quantitative throughput; the batching mode however allows to adapt the belt speed in order to maintain a set target flow rate. SysTec weighing indicators operate in combination with a PLC, a SCADA system or as stand-alone entity. We are constantly integrating new features into our products - such as dynamic tilt compensation for the BELT E software.
Which weighing terminal fits best your belt scales?

Extended approval for belt weighers
This might also interest you: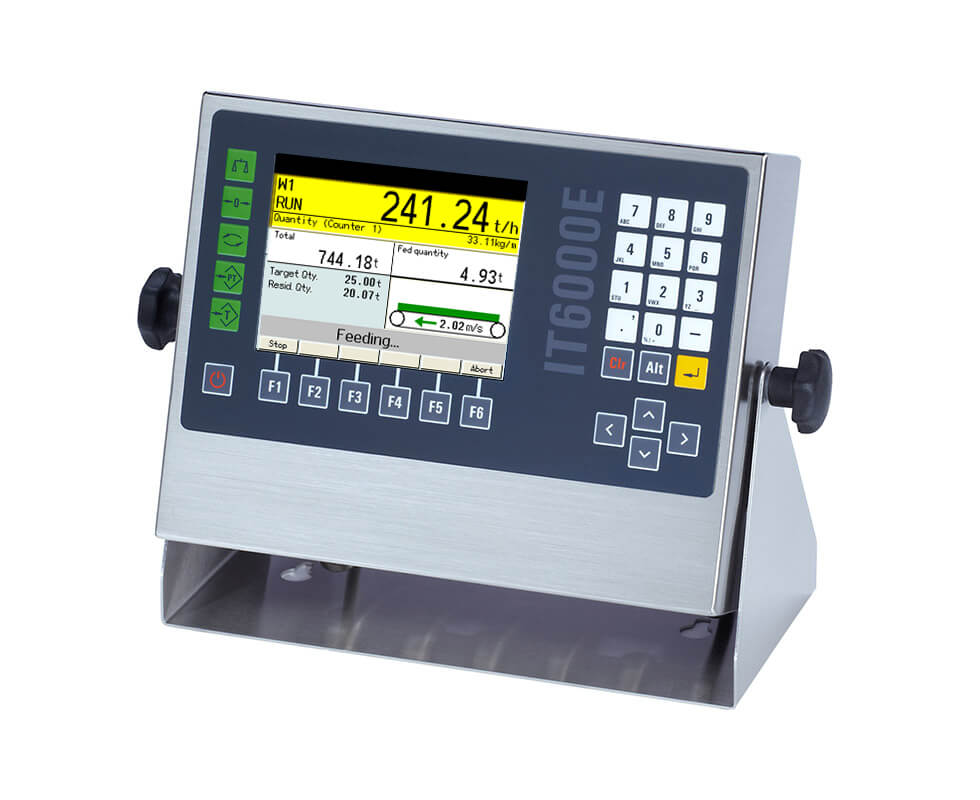 IT6000E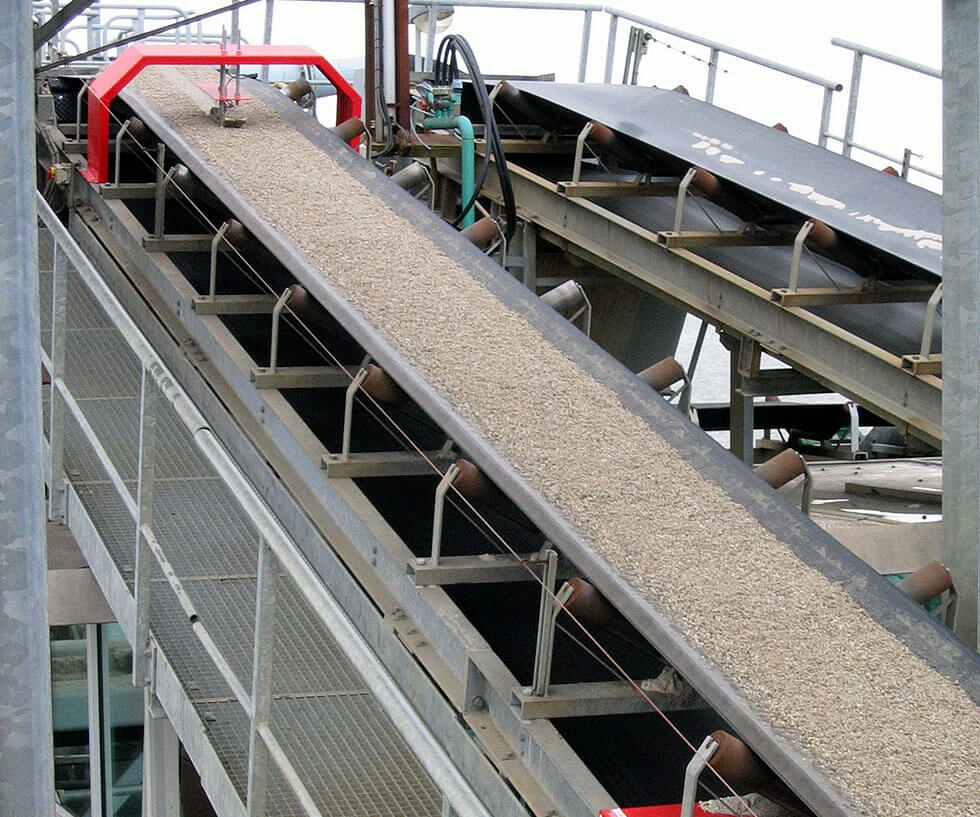 Scale for bulk material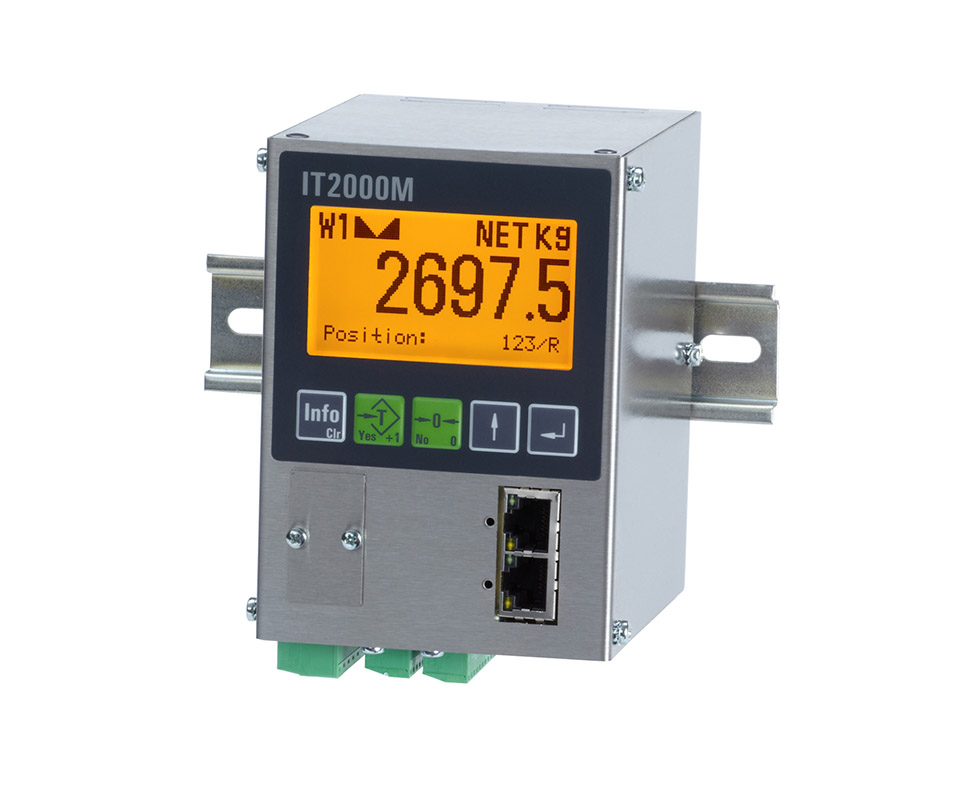 IT2000M
7 good reasons for SysTec belt scale controllers
Capturing of conveyed quantities
High throughput due to fast and WM approved processing of measuring values
Dynamic incline compensation for movable belts
Universal use with a variety of scale designs
Suitable for harsh environments and outdoor use (NEMA 4X / IP65 / IP69K)
Simple system integration (connection to PLCs via fieldbus or Modbus TCP, Ethernet, WiFi, printer interface, etc.)
Powerful PID controller to control the flow rate
Case study: Beltweigher at Boskalis' plant
W&M approved. Rugged. Very good price/performance.
In Alkmaar, Netherlands, Boskalis operates a soil recycling plant with belt weighers using SysTec's IT3 weighing terminals. The SysTec terminals are connected to a PLC system via PROFINET.
Typical fields of application
Beltweighers are suitable for all bulk material handling industries, e.g.
for the building material
food sector
feeding stuff
chemical and pharmaceutical industries
plastics
In this interview, SysTec seminar leader Ivo Mewes explains the special features of belt weighers and suitable weighing electronics. He also answers questions on calibration and different customer requirements.
Configuration example with weighing terminal IT6000E BELT
Configuration example with weighing terminal IT2000M
Configuration example with weighing terminal IT8000E
| Model | IT2000M BELT | IT3 BELT | IT6000E BELT | IT8000E BELT |
| --- | --- | --- | --- | --- |
| Display of feed rate / feed quantity | - | | | |
| W&M approved | - | | | |
| Batch mode | | | | |
| Analog output | | | | |
| Modbus/TCP | | | | |
| PROFIBUS DP / PROFINET / Ethernet/IP | | | - | |
| Continuous output | - | | | |
| Remote control serially | - | | - | - |
| Protocol print | - | | | |
| Protocol file | - | - | | |
| Exactly positioned zero point | - | - | | |
| Dynamic inclination compensation | - | - | | |
| Feedback control of feed rate / load | - | - | | |
| Custom-specific modifications | - | - | | |
| Alphanumeric keyboard | - | - | - | |