thyssenkrupp Steel chooses SysTec-terminals
W&M approved, fast and digital: SysTec weighing indicators are successfully in operation at thyssenkrupp Steel's innovative truck scales.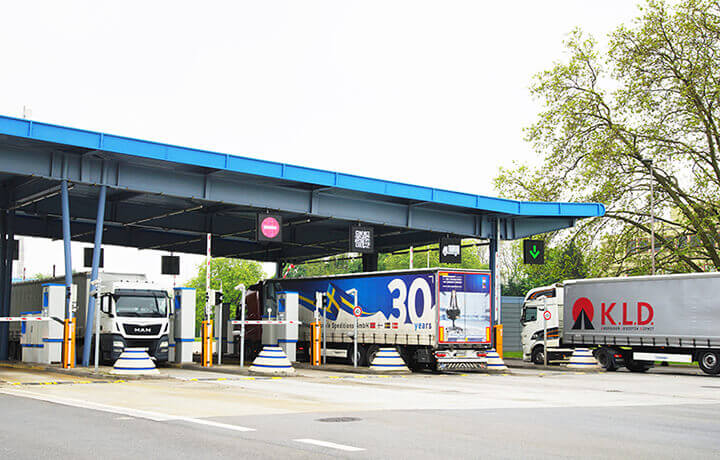 More than 2,000 trucks pass through thyssenkrupp Steel's plant site in Duisburg every day - this is the second largest logistics hub in Germany. The digital truck scales equipped with SysTec weighing indicators and terminals of the series IT8000E play a central role in unlocking time and efficiency gains. The company thyssenkrupp Steel has implemented a comprehensive digitalization project in which weighing technology is an important component. Thanks to the modern truck scales with automated driver self-serving terminals, the weighing time per truck has been reduced by two-thirds. The fast weight check prevents congestion at the factory gates and ensures that vehicles are dispatched quickly.
The digital weighing processes are controlled and monitored via a scale control station. Seamless control helps to increase safety in the plant.
A long-standing partnership connects thyssenkrupp Steel with SysTec when it comes to weighing technology.

Learn more: truck scale application note

PDF download: New case study: thyssenkrupp Steel chooses SysTec