New truck scale report - weighing electronics
The Scheller milling company uses SysTec's weighing indicators for the new truck scales with self-service stations.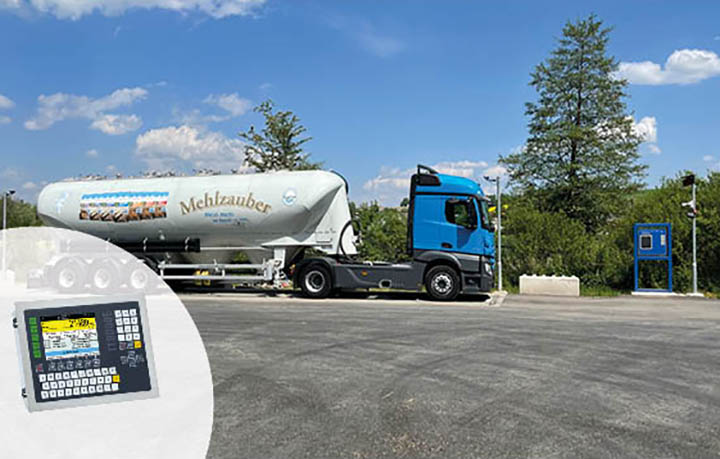 The new reference report underlines the ideal suitability of SysTec weighing indicators for truck scale applications. At Scheller Mühle, innovative truck scales with intuitive self-service stations ensure efficient and precise handling of the company's flour transports. SysTec's powerful weighing systems IT8000E are used for the scales. Scheller operates two production plants in southern Germany. The durum wheat mill has a daily output of 200 tons and the soft wheat mill 300 tons.
Control cabinets with SysTec IT8000E series weighing terminals are used for the newly installed truck scales with legal-for-trade capability on the plant premises. The truck drivers can enter the required data easily and quickly at the self-service stations. This accelerates the weighing processes and relieves the staff. Camera systems automatically record the license plate when driving onto the scale and the data created in the ERP system can thus be retrieved.