Innovation seal for research work
For the second time, SysTec has received the "Innovative through Research" award from the Donors' Association for the Promotion of Sciences and Research (Stifterverband) in Germany.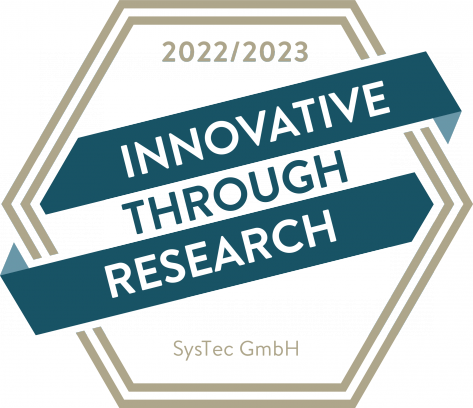 The innovation seal underlines that research and development are important components of the corporate policy of SysTec Systemtechnik und Industrieautomation GmbH.
As a manufacturer of smart weighing terminals, these areas are crucial for SysTec to always be able to offer market-driven solutions for scale and plant manufacturers.
The Stifterverband is one of the largest private sponsors of science in Germany. In addition to its commitment to young academics, the association is involved in university and top-level research. In addition, one of the tasks of the Stifterverband is to examine and evaluate the German research and innovation system.
SysTec was already pleased with the award in 2020/21 and will continue to realize innovative weighing technology developments in the future.