New case study: BEUMER chooses SysTec weighing electronics. SysTec weighing terminals are used in the new double filling station for plastic granulates.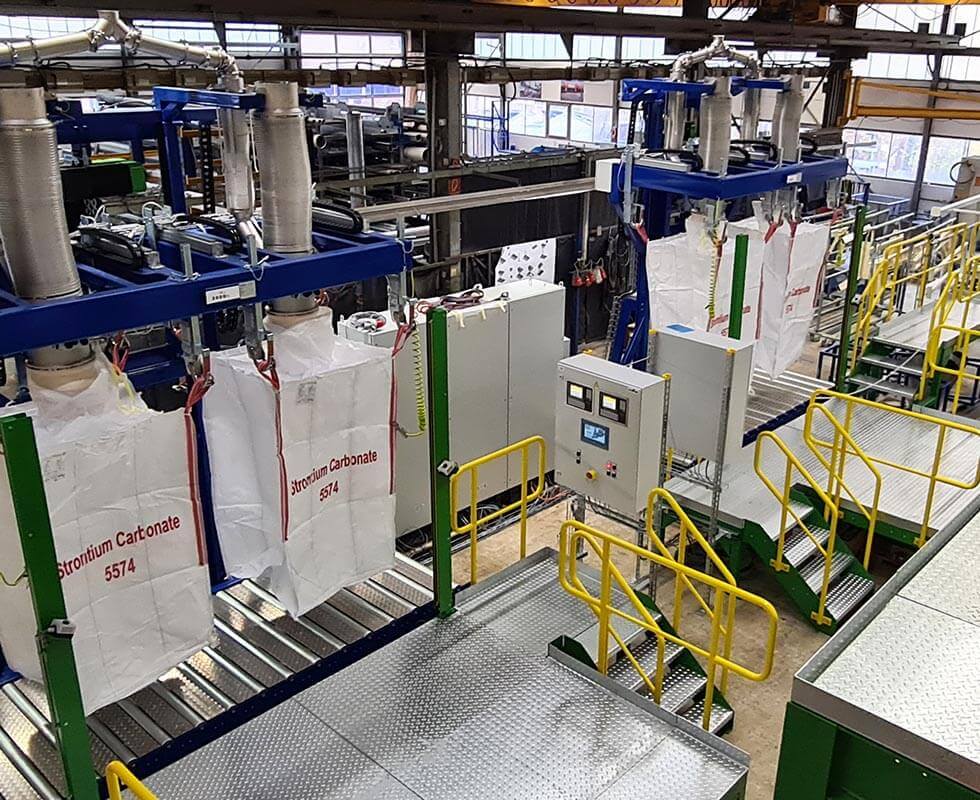 For a new petrochemical plant in Southeast Asia, the intralogistics company BEUMER uses high-performance SysTec weighing terminals. The low-maintenance devices of the type IT8000E control the big bag filling on site. With a filling capacity of 50 tons per hour and a scale resolution of 100 g at a filling quantity of 1000 kg, the SysTec weighing electronics ensure fast processes. Both, the PROFINET connection and the third-party systems connection make the SysTec weighing technology attractive for the customer.
The ready-to-use application software BIG BAG guarantees smooth processes and is easy to operate for users.